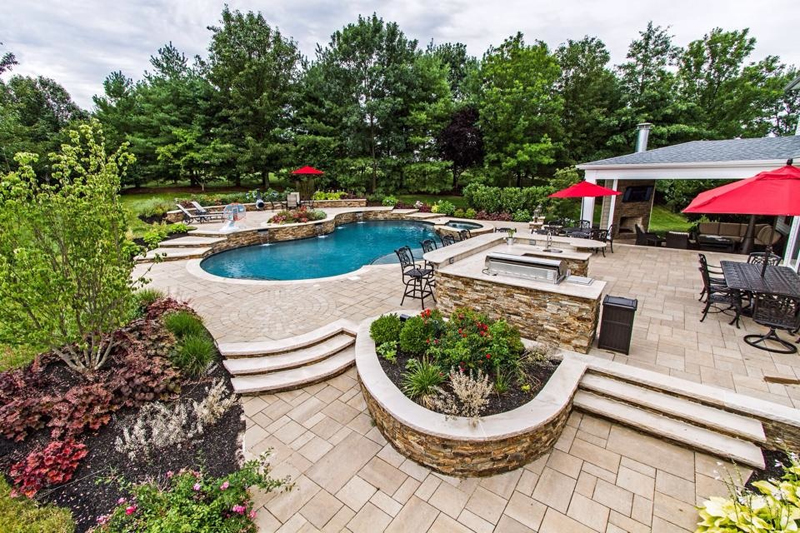 Masonry Construction can provide beautiful walls and floors at economical prices. Masonry is one of our oldest, most established building techniques. Evolutions in materials, mix designs, and engineering allow for the construction today of even stronger masonry buildings and offers services such as patio connstruction, Retaining walls, Step construction, Walkways.
Curb Appeal can handle all of your masonry and hardscaping needs. Need a custom design and build of a new patio, renovation of a retaining wall or a simple repair?
Curb Appeal offers custom masonry construction, renovations and repairs for NJ residents and commercial businesses.
Masonry Contractors and Masonry Construction for all of Northern New Jersey, including but not limited to Morris County, Essex County, Somerset County, Union County, Passaic County, Sussex County and Bergen County, NJ
Custom Masonry Contractors in NJ for:


| | | |
| --- | --- | --- |
| Custom Patio Construction | Patio Renovation | Patio Repair |
| Stone Veneers | Retaining Walls | Custom Step Construction |
| Walkways | Chimneys | Fireplaces |
| Basement Waterproofing | Driveway Repair | Outdoor Kitchens |
| Paver Construction | Curbing and Sidewalks | Fire Pits |
| Brick Masonry | Brick Siding | Foundation consultation and repair |
| Stone installation | Concrete construction | Concrete driveway installation |
| Asphalt paving | Gutter repair | Siding |
From Our Client:
"Over the past three years Mo and Curb Appeal Design have taken a blank canvas and created a fabulous yard that makes us smile every time we walk out the door. Recently, Mo and his qualified and professional staff created a gorgeous fieldstone and bluestone patio along with a fire pit and seating that complements our house beautifully. As we progressed through the project, we added more and more items and Mo handled this with ease and a smile. We worked with him to install a batting cage that fits seamlessly into the landscape. He can do it all! His pricing is extremely reasonable and he will do his best to make the most of your budget. We highly recommend Mo and Curb Appeal Design to anyone for any landscaping project." (Posted By: A. Carey | Summit, NJ)
Curb Appeal Design, LLC, with their comprehensive crew of insured and licensed experts have been creating magical places for the North Jersey homeowners and businesses for over 27 years. Managed by customer-focused company president, Mo Soliman, rest assured that if the work meets his high standards, it would most certainly meet yours. Good design, attention to details, and use of high quality materials are based on your project and budget, they work to exceed your expectations. Their extensive experience not only achieves optimal project design and results but also effectively minimizes any disruption to your life while on site. When you choose Curb Appeal Design, you choose a promise that is backed by years of experience and a vast database of loyal and satisfied customers. Deriving genuine satisfaction from a pleased over satisfied customer a job by Curb Appeal Design, LLC, is always better than imagined.
Call Curb Appeal Design LLC today at (973) 451-0203 to schedule an initial consultation and quote for your masonry construction, renovation or repair project in NJ