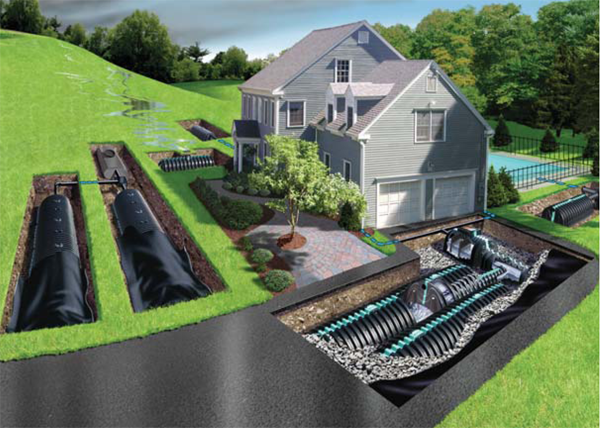 Good Drainage is very important. It ensures that your home will be protected from unwanted, excess water which can weaken the foundation of your home, damage your personal belongings and cause mold and other toxins to build up. Having an inadequate drainage system can often result in basement flooding and damaged lawns and yards resulting in an unhealthy, over-watered, unusable, muddy backyard or garden.
Taking control of an excess water problem will prevent major damage to your property ensuring that your basement or yard do not become an unusable space. Curb Appeal can offer many solutions to your home's excess water and drainage problems.
Drainage problems around the house? We offer:
| | | |
| --- | --- | --- |
| Drainage Solutions | Drainage Installation | Drainage Systems for Foundations |
| Drainage and Grading | Outdoor French Drain Systems | Drainage Catch Basins |
| Rain Water Drainage System | Drainage Drywell | In-ground Drainage Systems |
| Deck Drainage Systems | Surface Water Drainage Systems | Subsurface Drainage System |
Call Curb Appeal Design LLC today at (973) 451-0203 to schedule an initial consultation and quote for your Drainage Systems project.